"Mahmood is my lawful husband,
but he is not your biological father."

While a mother suffers the mortification of confessing this to her grownup son, the latter is wounded by the revelation. She refuses to divulge the identity of his real father, but he needs to know. He vows to find his father and sets out on a journey that reveals to him not just the story of two lovers, but also of two neighbouring nations.

A woman bound by customs and a man caught under prejudices dare to fall in love. The barbed border stands between them even as they traverse through Pakistan and India to Britain.

Love Beyond Borders vividly portrays the society and culture of pre and post independence India and Pakistan, and a story of love that dared to cross over.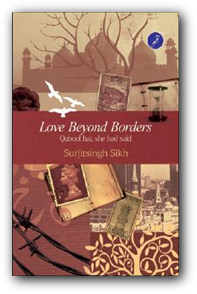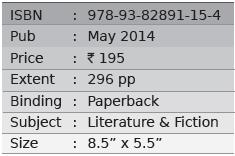 Dr. Surjitsingh Sikh (b. 1932) served as professor and head of Anaesthesiology at MPS Medical College Jamnagar. Later, he practiced at Baroda. This book is a fictitious rendering of his experience of India's Partition and the times thereafter. Now retired, he is savouring life with his wife Harbans Kaur in Ahmedabad, with their son Prithipal, and daughter Manmeet happily settled.