If you have little kids you love and care about then this is the book
for you. It is a treasure trove of information for every parent, grandparent, teacher, or anyone who wants to help little ones grow into responsible and well-adjusted adults living contented and fulfilling lives.

The approach is not only original and refreshing; it is simple and easy to understand as well. Farishta, an angel, flies down from heaven to see how children are being brought up and what is going wrong that is making the Almighty unhappy. He moves from home to home witnessing common everyday happenings in families and society that are influencing the little ones in imperceptible ways. Farishta's understanding of the situation and his dialogue with the Almighty helps us to understand what is going wrong and how to set it right.

The result is a simple and practical set of guiding principles that can help us understand how to assist our children to grow up to be successful and capable adults they aspire to be and you can be proud of.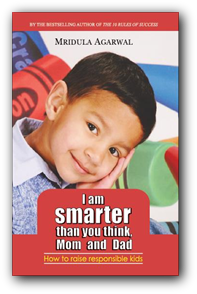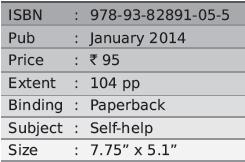 Mridula Agarwal is a graduate in human psychology and a motivational writer of international repute. She has three international bestsellers to her credit that have inspired young minds for over a decade. This book is the result of her endeavour to help parents raise responsible and happy kids, capable of living meaningful and satisfying lives they can be happy about.