The New Students' Companion
Thomas Huxley sums up the message of learning as follows:
"Try to learn something about everything and everything about something."

This book does full justice to this spirit of learning. There is an essential stage in every student's life, where knowledge is the biggest treasure. Knowing more means scoring more and making a mark in the academic as well as knowledge circles across institutions and otherwise.

The New Students' Companion comprises information on:
• Indian History
• Indian Politics
• Geography of India and the world
• The universe and space
• Indian economy
• Science and technology
• Sports
• Culture
• Mathematics

Get set to dive into invaluable information with this mandatory addition to your book shelf.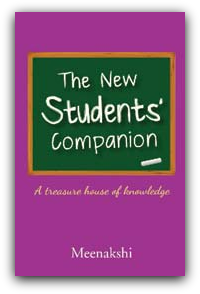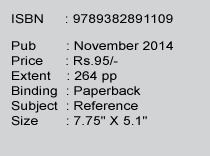 Meenakshi holds a double Master's in Education and English and has been contributing to the field of education in myriad ways in the past few years. Currently working as an Associate Professor, she has worked to make learning English language an easy task, which is reflected in this book as well.