Hello friends!
Dabir is here to share with you some
interesting stories about Hyderabad. Discover the life of erstwhile Hyderabad, its people and places. These fifty-one stories from and about the city of minarets end with interesting activities of art, crafts, drawing, painting, dance, drama and poetry. It sure is a fun way for children and parents to learn about the rich heritage of Hyderabad.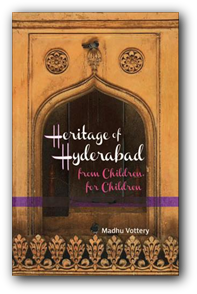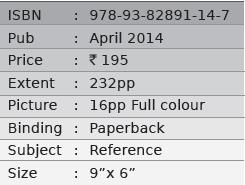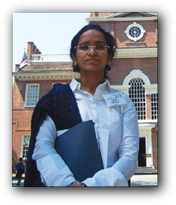 Madhu Vottery holds a Master's degree in Architectural Conservation and works diligently to plan and coordinate the Hyderabad Heritage Walks. In 2013, she was honoured by Andhra Pradesh Tourism and SMLC-49 for her contribution to preserving and highlighting the state's cultural heritage.

A practicing Buddhist, Madhu lives in suburban Hyderabad with her physician husband and school-age daughter, and spends her time dreaming up book ideas and schemes to preserve Hyderabad's architectural treasures.